Second year university degree project. The task was to create the branding as well as a promotional campaign for a new start-up company. I chose to design for a healthy fizzy drinks company which I named Glow X. The branding needed to be consistent across 5 collaterals, along with any marketing materials. 
I hand drew the logo and smoothed in illustrator to give the personal touch. The collage, which provided features for both the brand collaterals and promotional campaign, was created in photoshop from various images and graphical elements. The bright colours of the birds and flowers worked together to reflect the fruit flavours.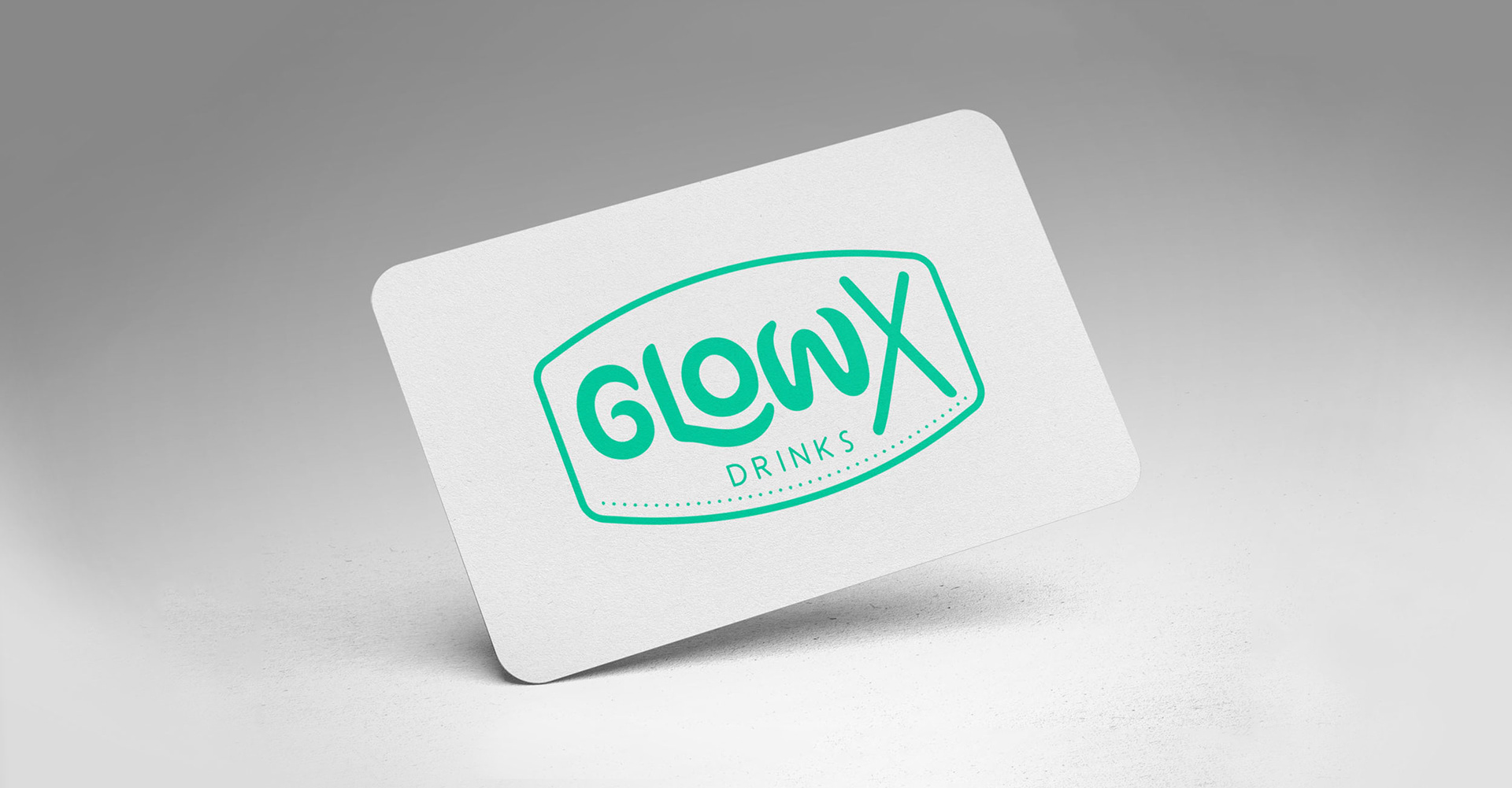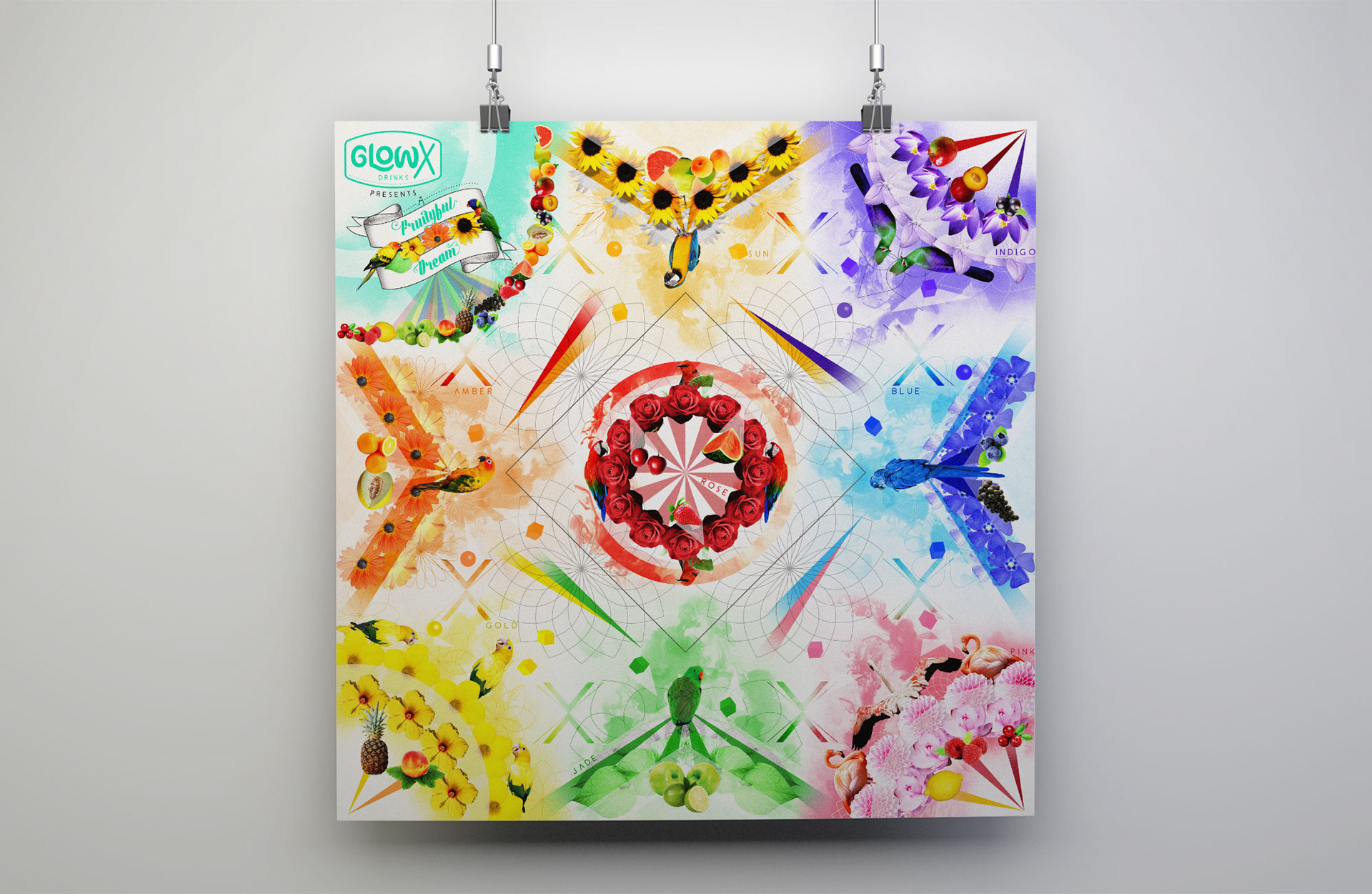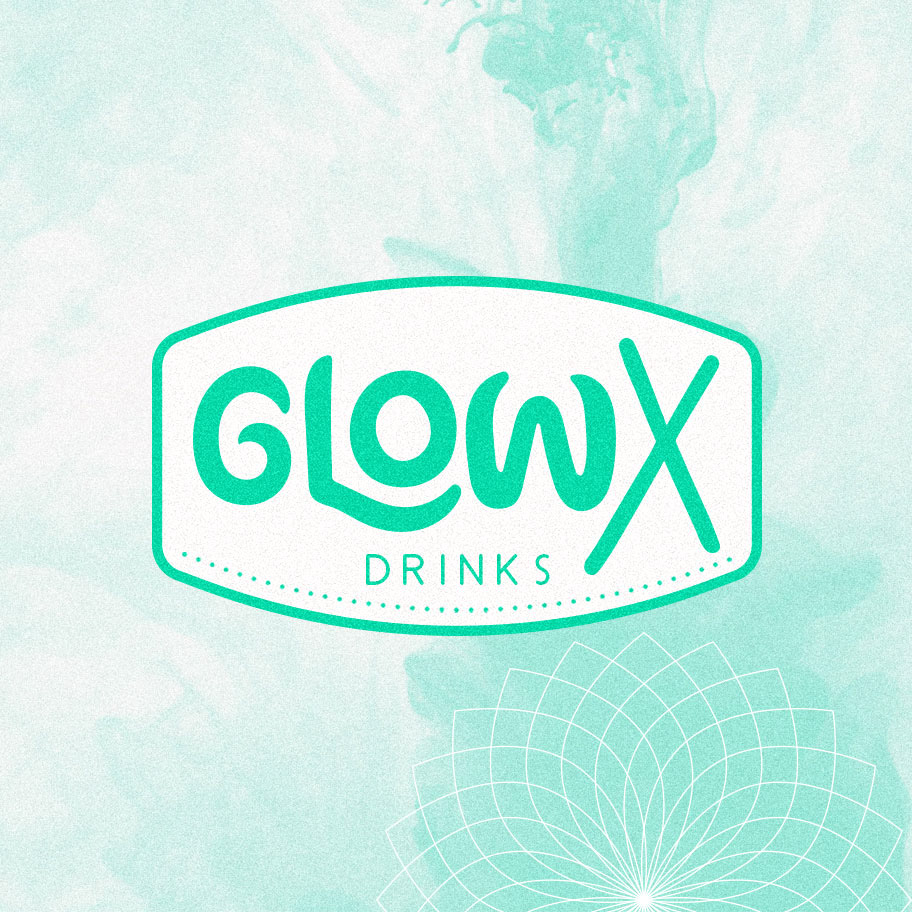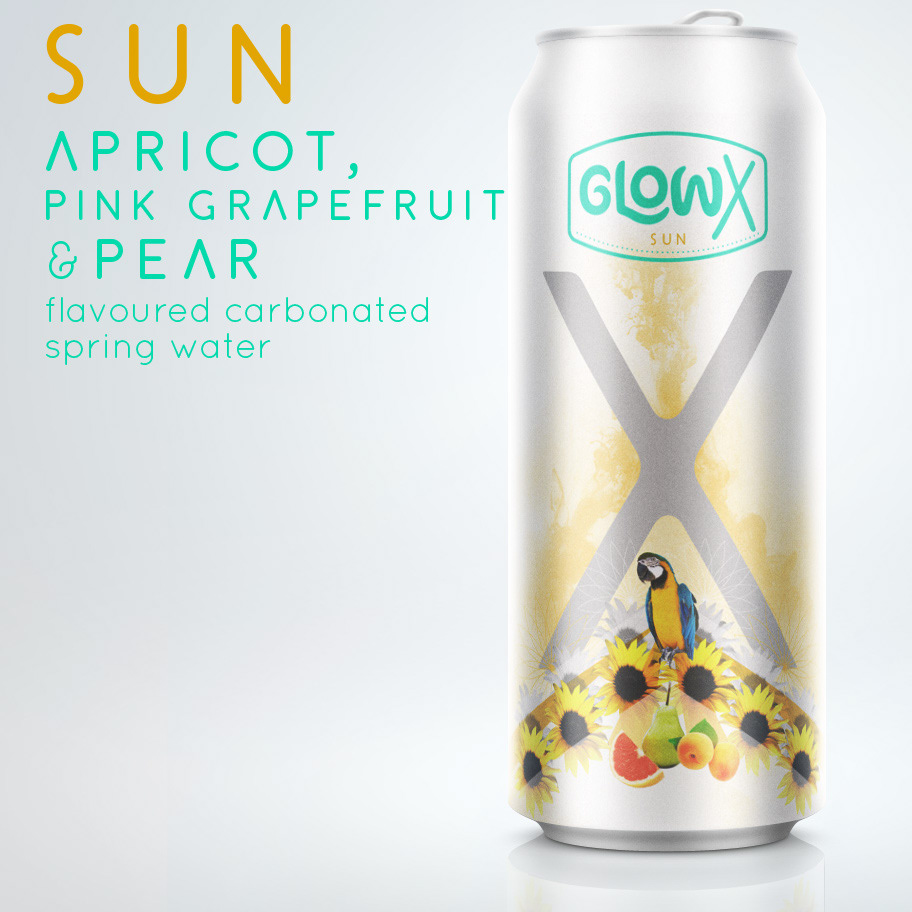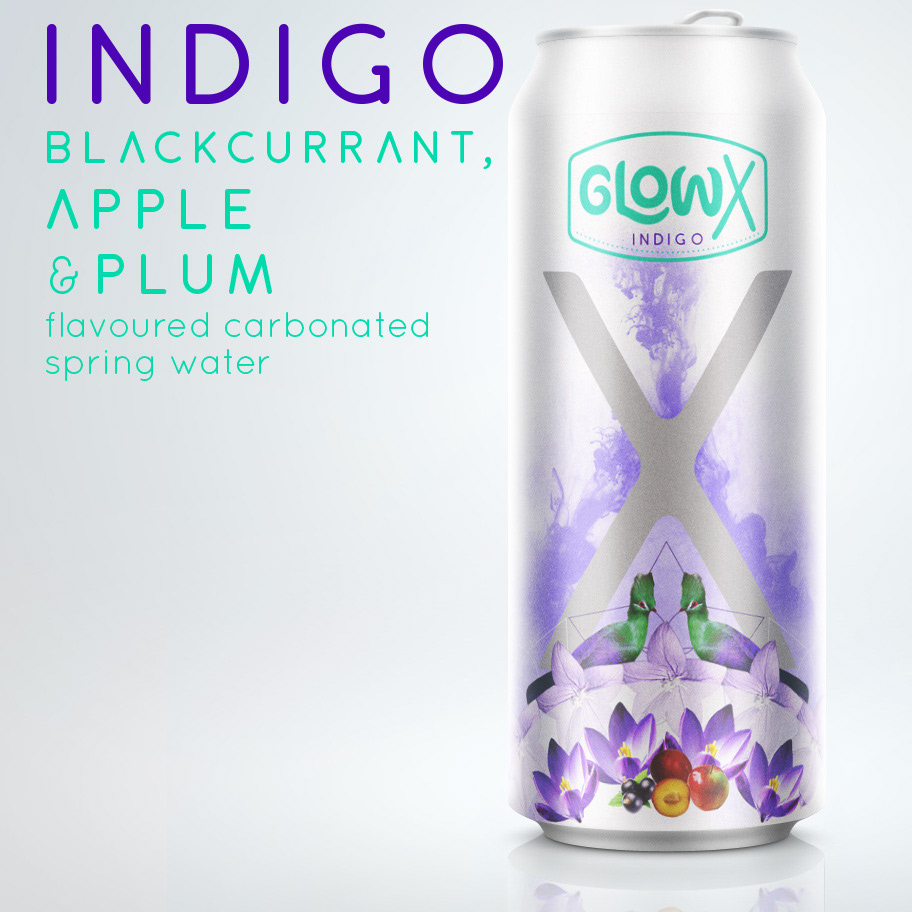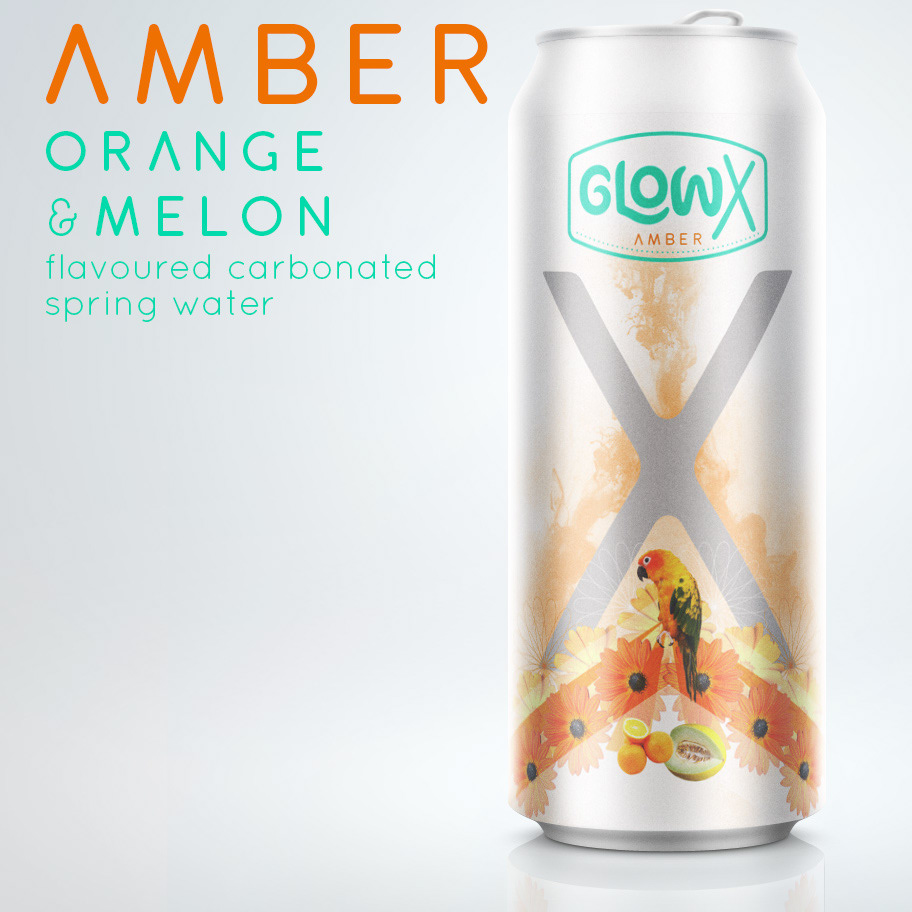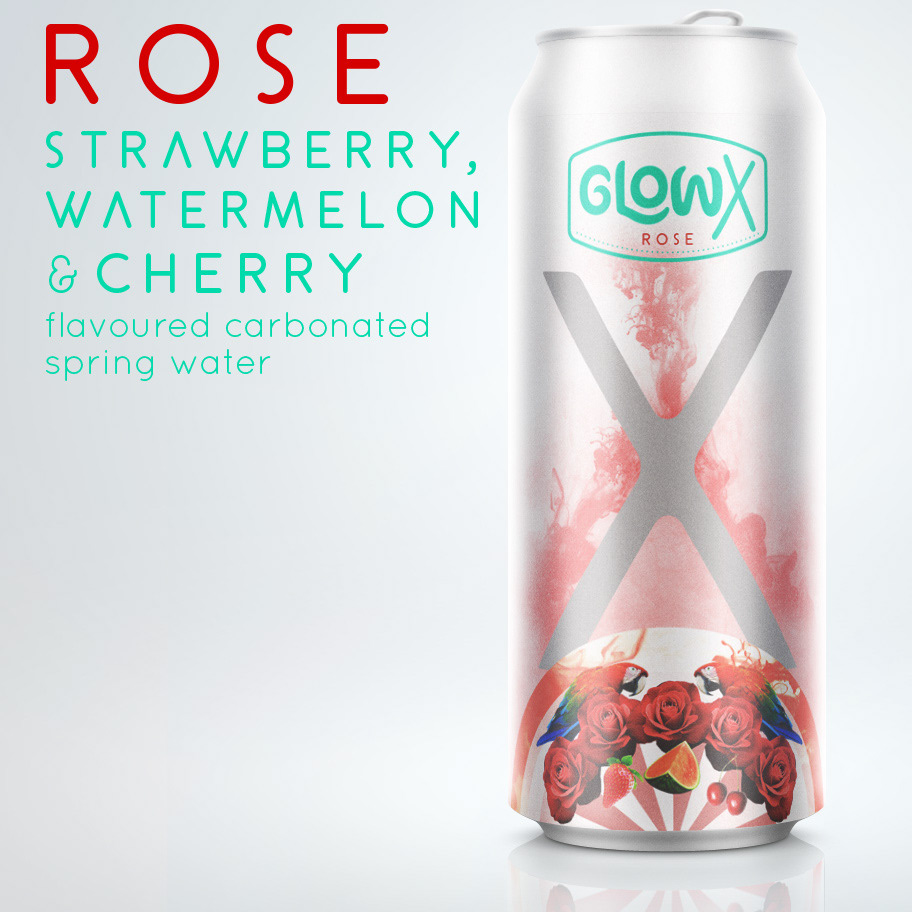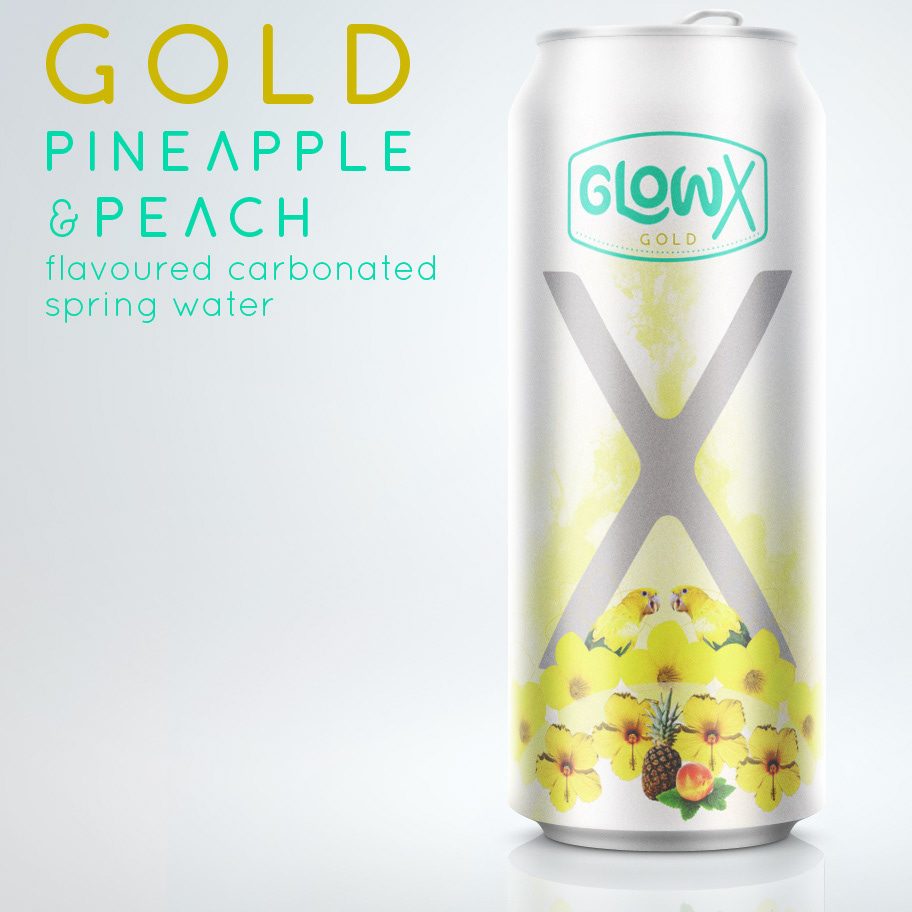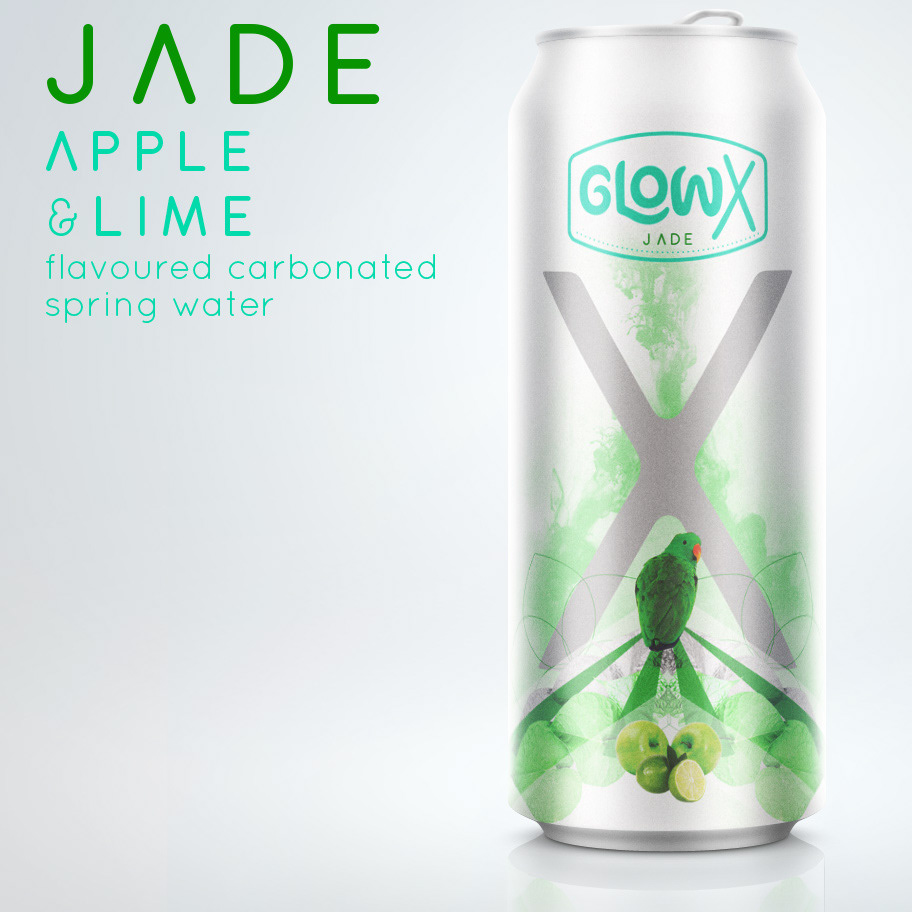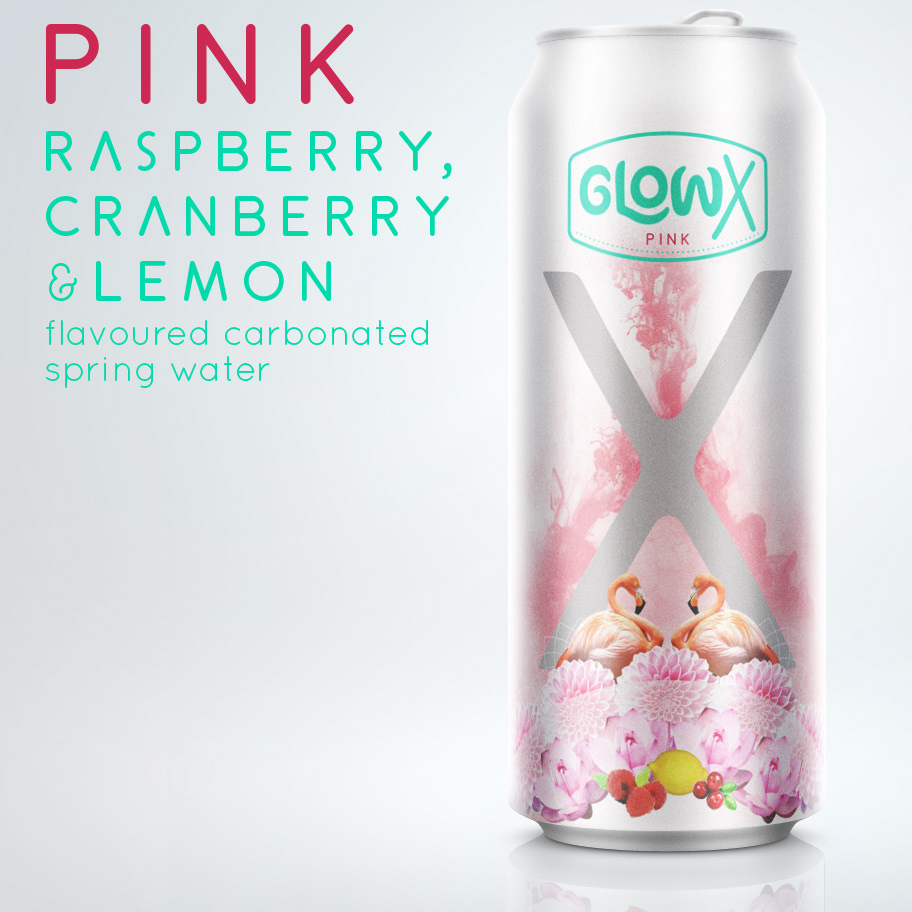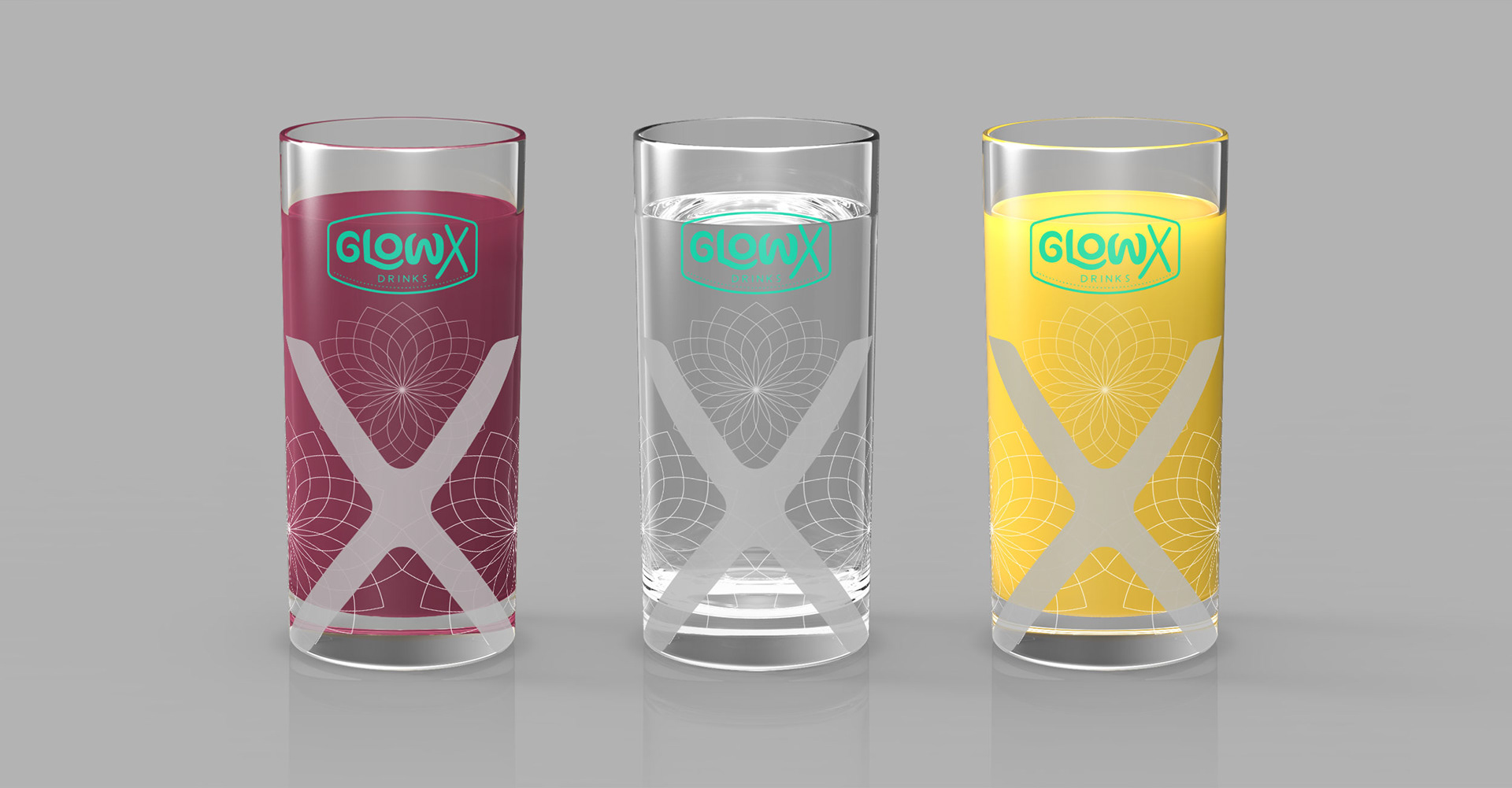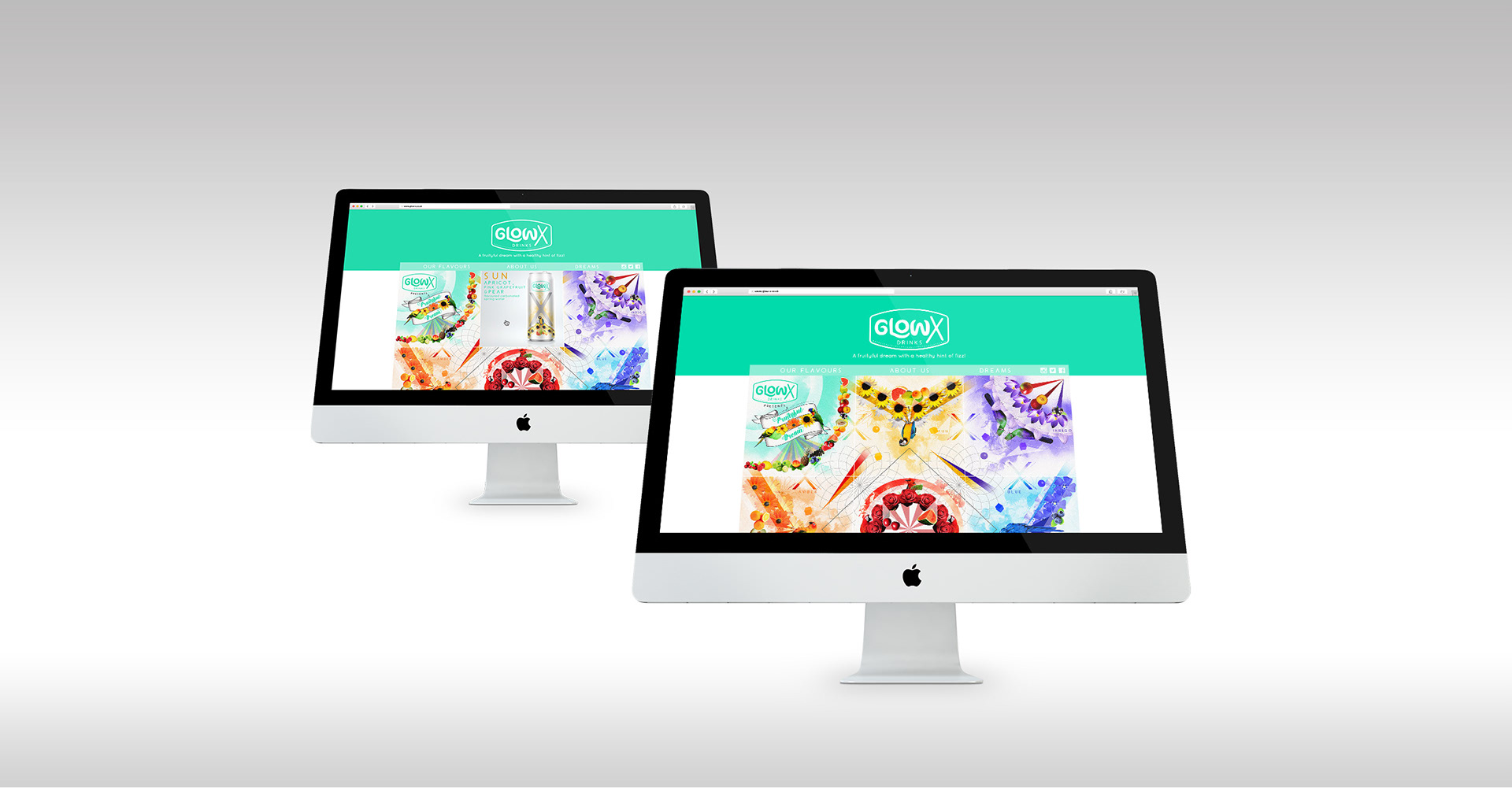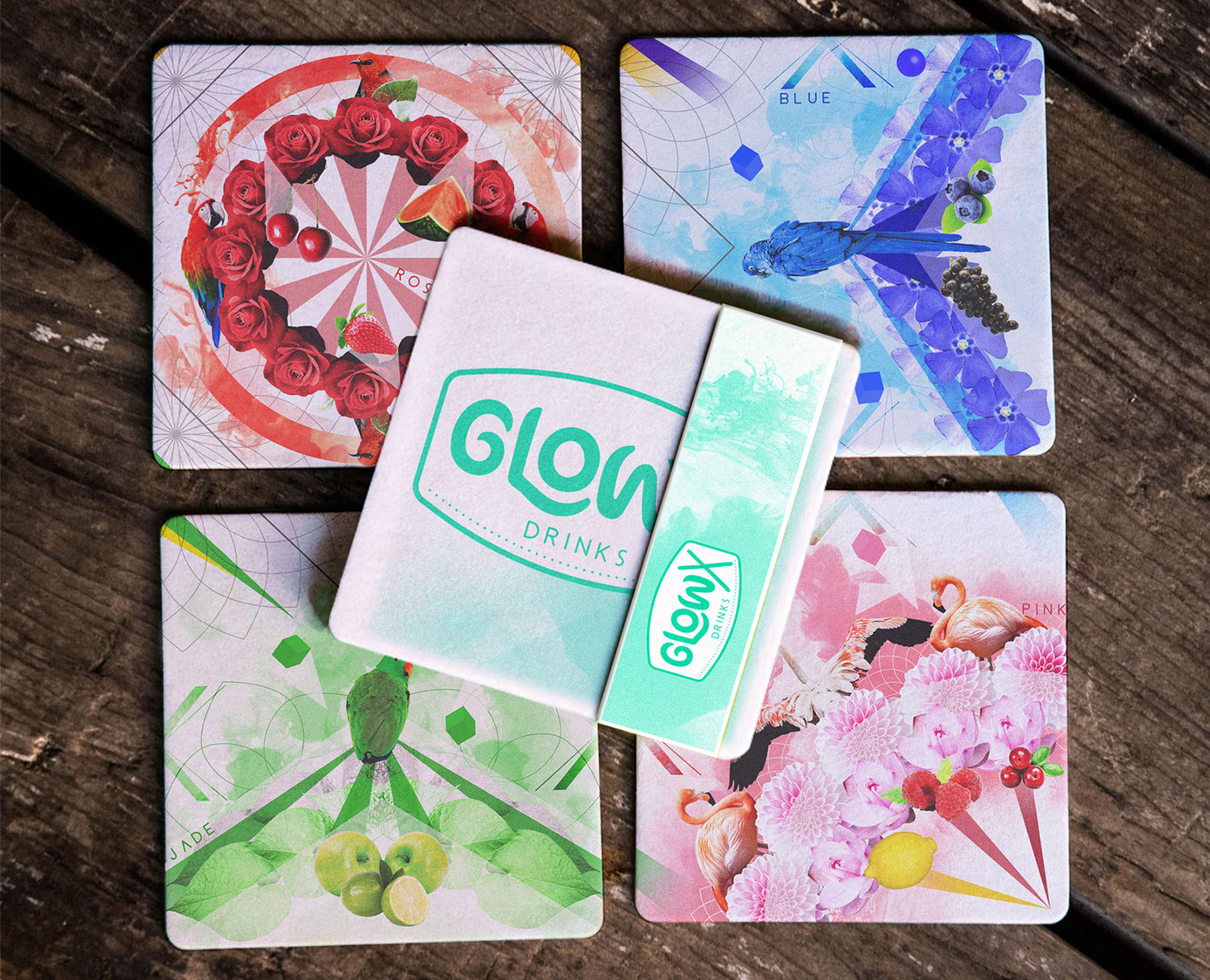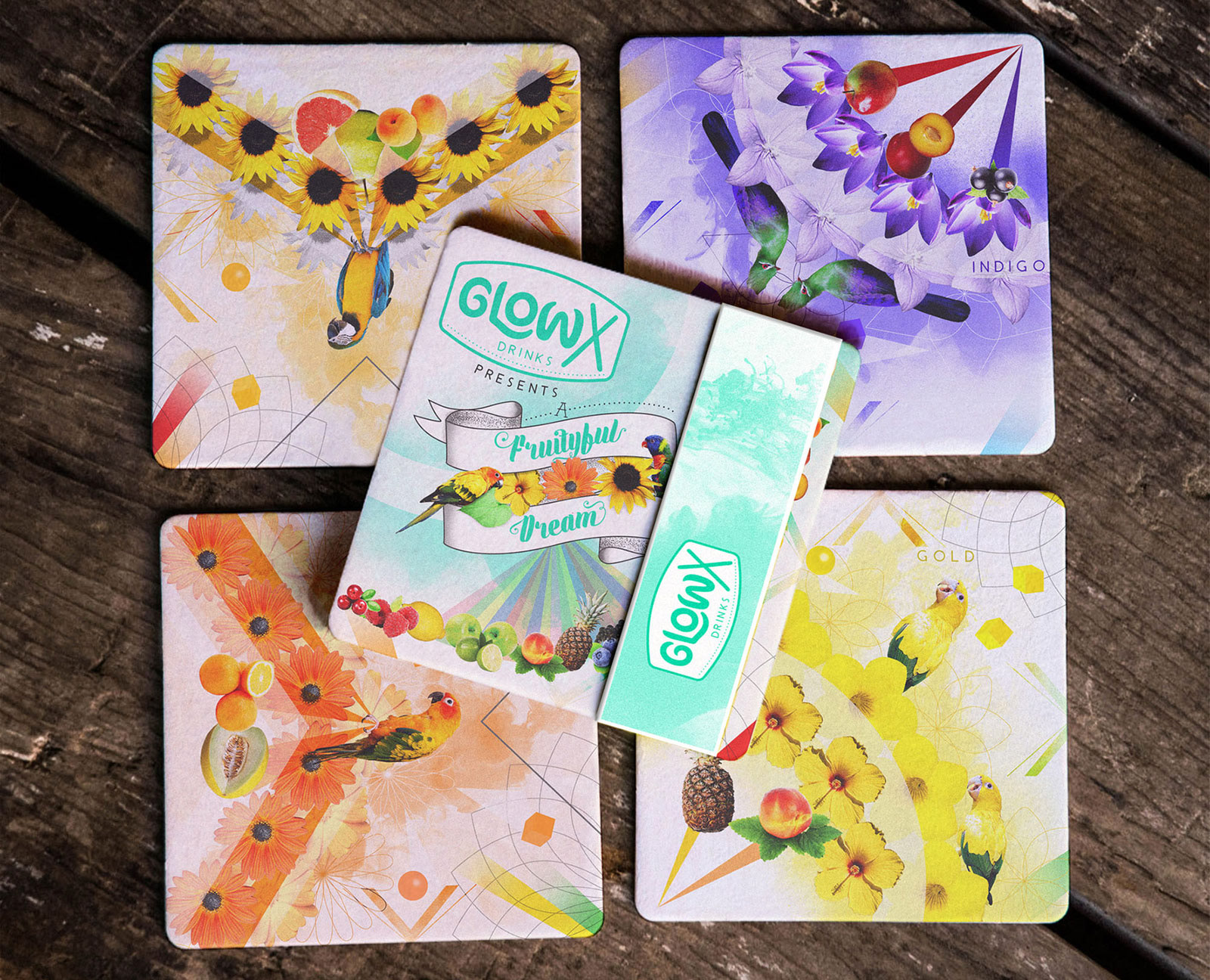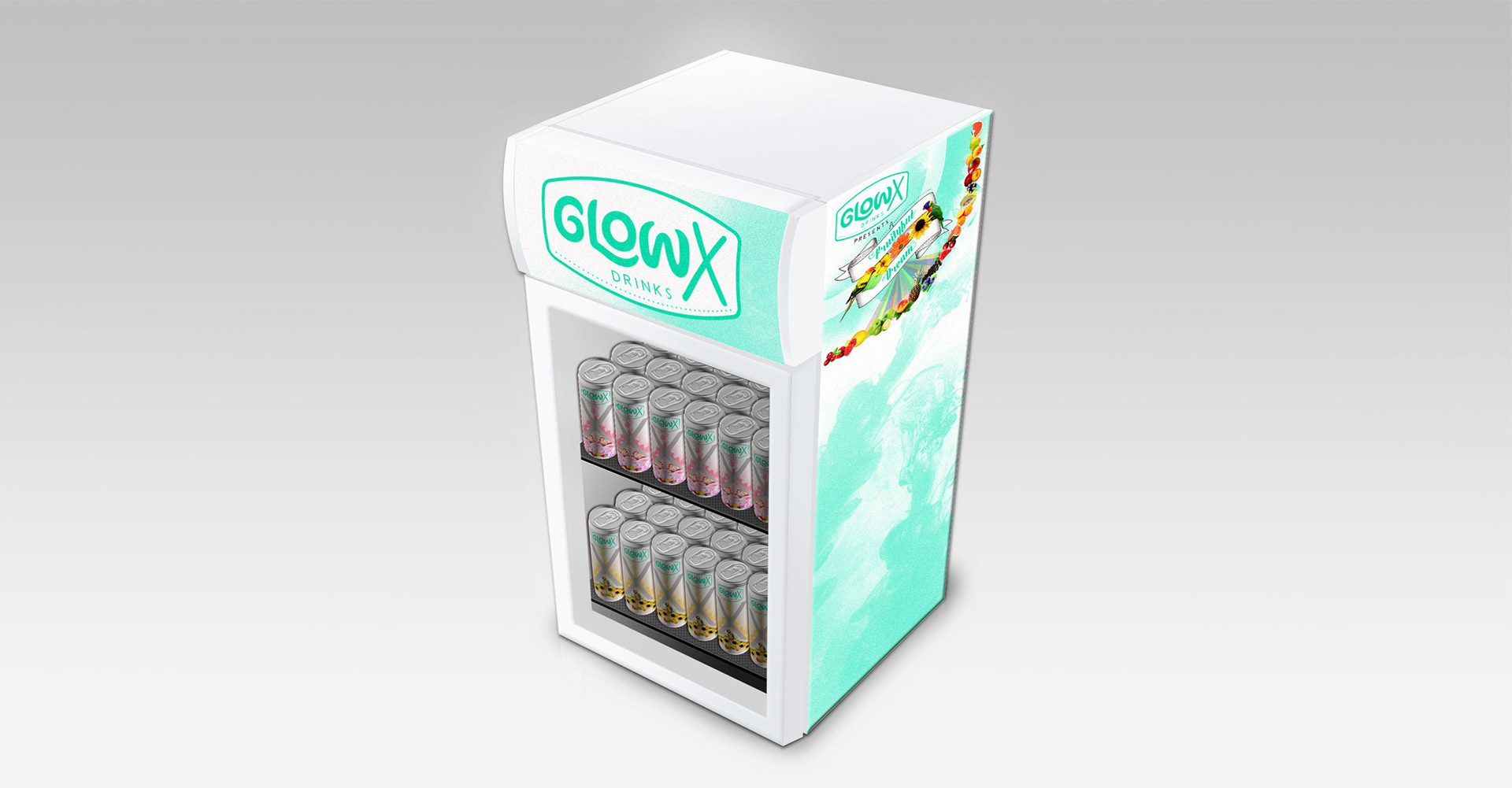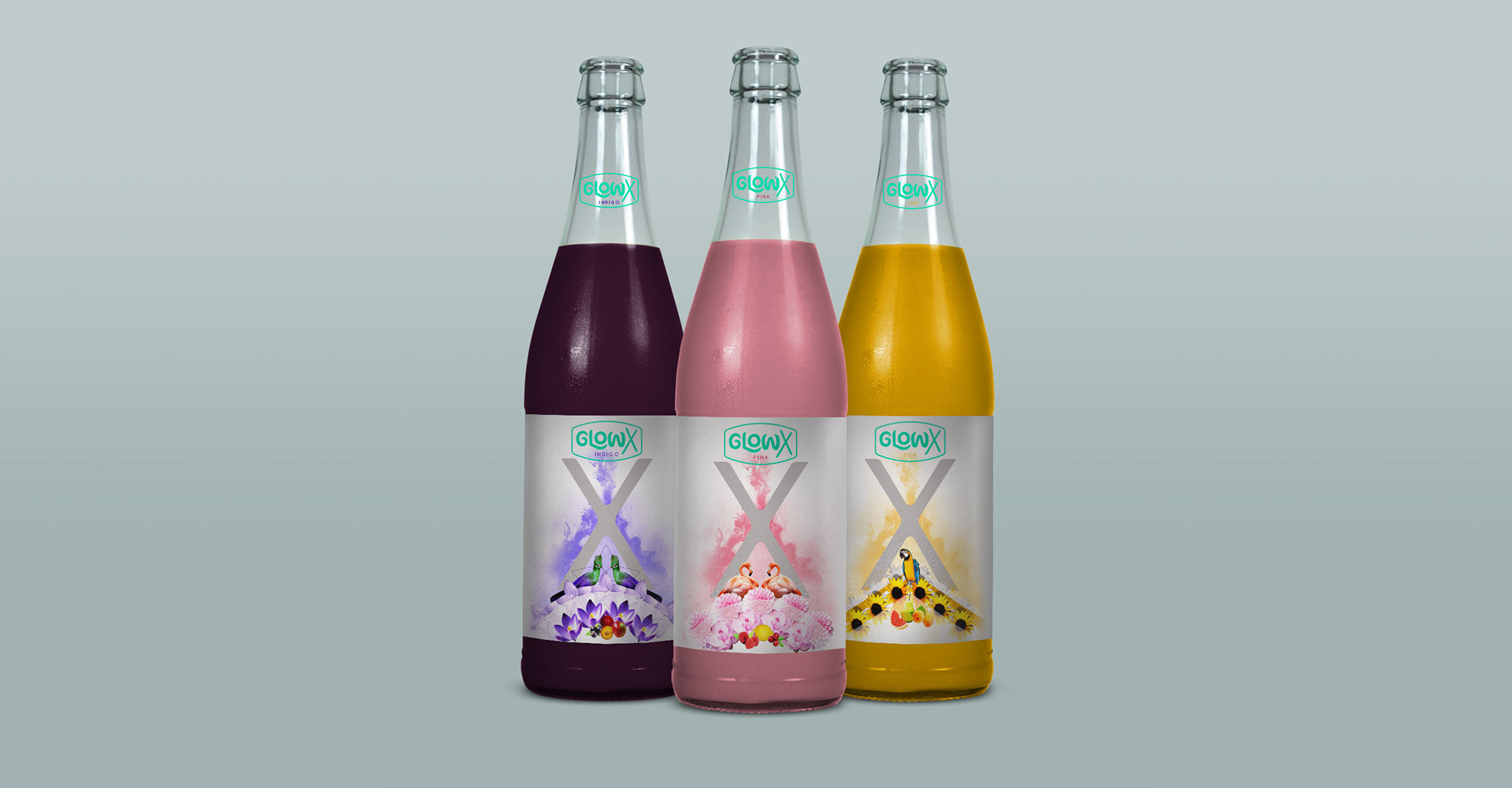 +     Instagram Promo Campaign     +
Glow X presents 'A Fruityful Dream' 
The instagram campaign would begin with a little bit of mystery – each day, over a period of 9 days, a section of the kaleidoscope design would be posted relating to the flavours. By the 9th day it would be revealed just who it is and what it's about. And the profile would become a mosaicked collage of colour; telling the world the type of brand it is.